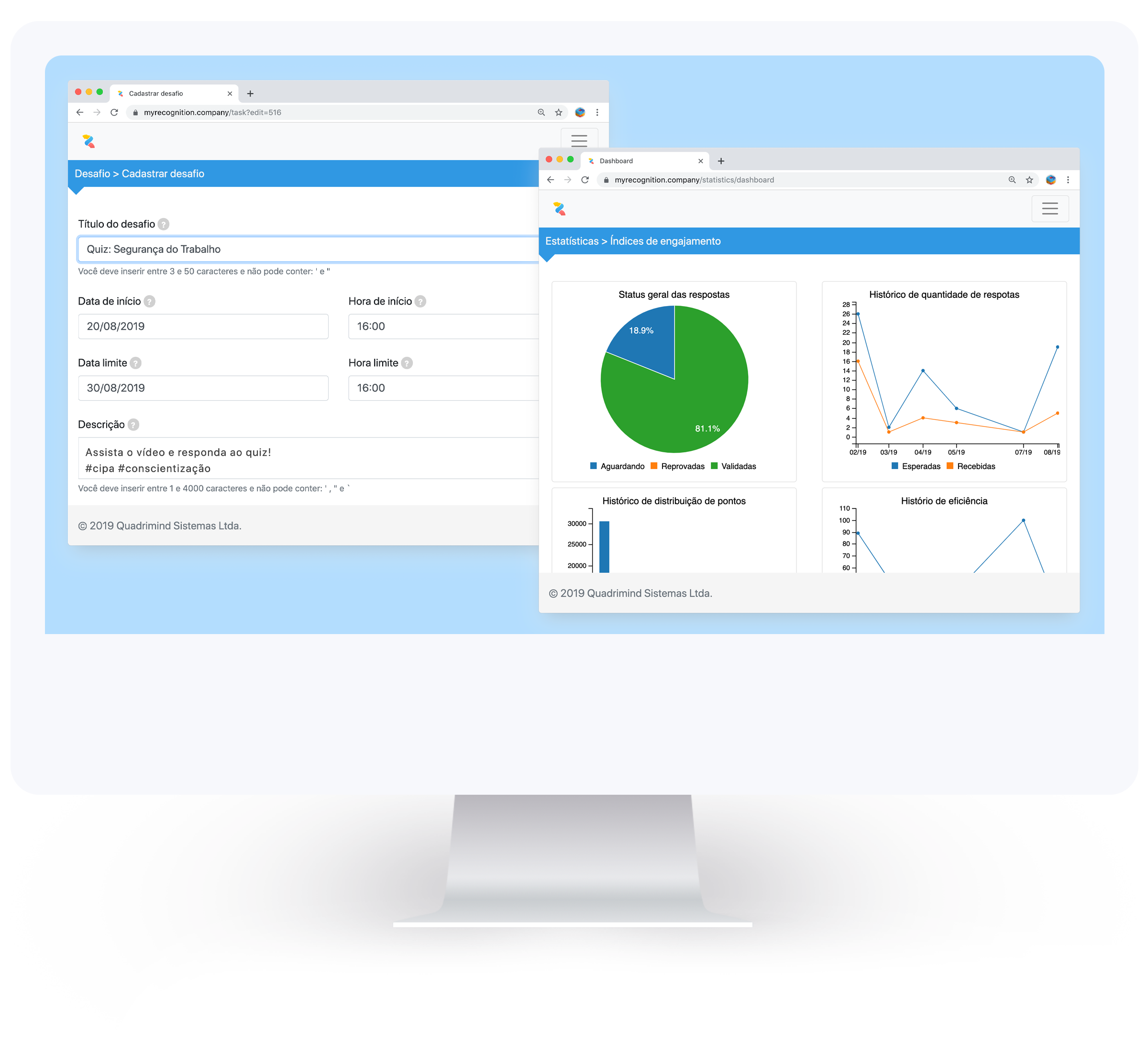 Gamify your company's challenges!
Send training videos, create a quiz with a few clicks and in seconds, request files or information, do research ... My Recognition adapts to your demand!
Improve interaction and evaluation!
Through a responsive platform, validate the data received, monitor the efficiency and evolution of your team.
Develop professional experience!
The team will be notified of the challenges and through a intuitive interface will be able to conclude the demands in an efficient way.
Modernize the way you recognize and reward!
Teams will be organically motivated and will be able to evaluate their own performance and redeem prizes.